NEWS
---
Federal duck stamp Contest Comes to OHIO
The 2013 Federal Duck Stamp Contest will be held in Ohio on September 27-28th at Maumee Bay State Park. Over 200 of the nations best waterfowl and wildlife artists will be competing to see whose image will grace next years migratory bird hunting and conservation stamp. the Duck Stamp Program is one of the nations most successful generators of revenue for acquiring and preserving at risk wetland habitat that benefits both people and wildlife. Since 1934 duck stamp sales have provided $800 million to the Department of the Interior. This has been instrumental in rescuing nearly six million acres of sensitive habitat. Do your part and buy duck stamps. Clicking on the image below will link to the US Fish and Wildlife Service Website where you can learn more about this amazing program.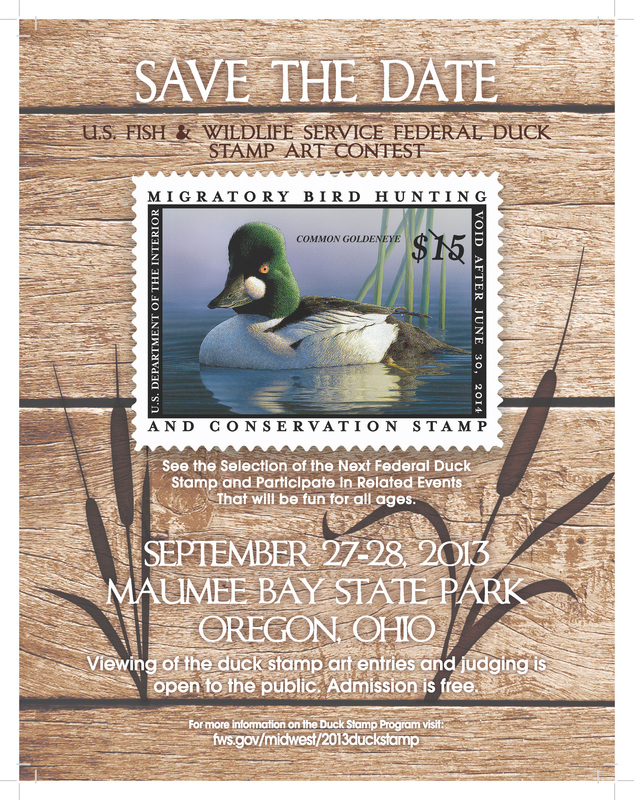 Licking County Arts Moves to THE WORKS
The Licking County Arts Association has found a new home. LCA moved its gallery and shop to The Works in Newark, Ohio from its former location on 2nd Street. Licking County Arts is a non-profit organization comprised of artists and arts enthusiasts in Licking County Ohio. The Works is a hands on museum of science, technology, and creativity located at 55 S. Front Street in Newark. This new partnership will provide better public exposure for the LCA and add artistic interest to the awesome attractions offered by The Works. You can learn more about LCA at
http://www.lickingcountyarts.com/
. And a list of events and activities for The Works can be found at
http://www.attheworks.org/
.
Dan Places Second In Ohio Wetlands Stamp Contest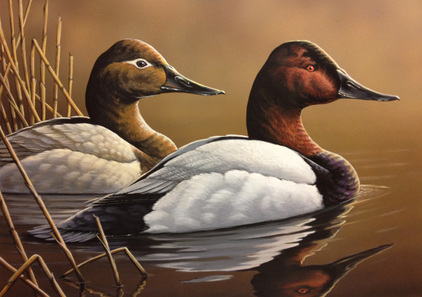 With his painting of a pair of canvasback ducks Dan placed second in the 2014 Ohio Wetland Habitat Stamp contest. this was his highest finish to date in this contest. Adam Grimm, a former Federal Duck Stamp winner, won the contest with a beautiful painting of a single Pintail drake in flight.
---